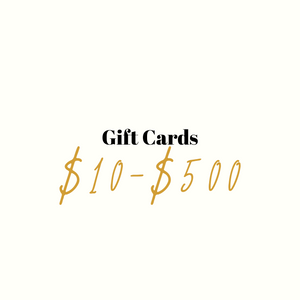 Gift cards are digital, so a physical "gift card" will NOT be issued. Once your purchase is complete you will receive an email from Fit Ree Fitness, follow the prompts in the email to view/print your gift card.
It is HIGHLY SUGGESTED that you save your digital gift card because it can ONLY be accessed again via the link in the email.
Gift cards have no expiration date and can be used for any product available on www.FitReeFitness.com, both programs and apparel.
Fit Ree Fitness, LLC. is not responsible for lost and/or stolen gift cards.